juried competition winners

SPRING 2019 INTERNATIONAL JURIED WINNERS EXHIBIT
Curating Jurors:

Meghan Doherty
Assistant Curator of Contemporary Art, L.A. County Museum of Art (LACMA)
Leigh Gleason,
Curator of Collections, California Museum of Photography (UCR | CMP)

Exhibit Dates: March 14-April 6, 2019

LACDA Artists' Reception: Saturday, March 16, 6-9pm
Artwalk preview: Thursday, March 14, 7-9pm
Ten Second Place Winners: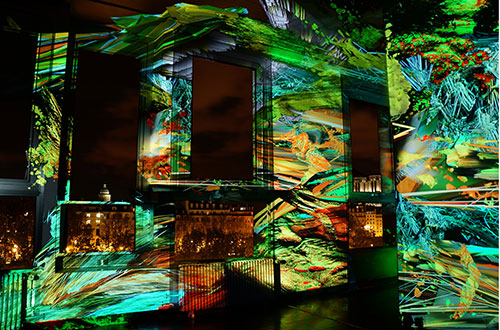 Dennis Doty
The work is the result of a complex process that integrates traditional mediums, painting, sculpture and photography with advanced computer technologies. Compositions typically depict dynamic spaces populated with activity; digitized gestural marks link fluctuating layers of information, drawing connections between contemporary digital technologies and the traditions of painting.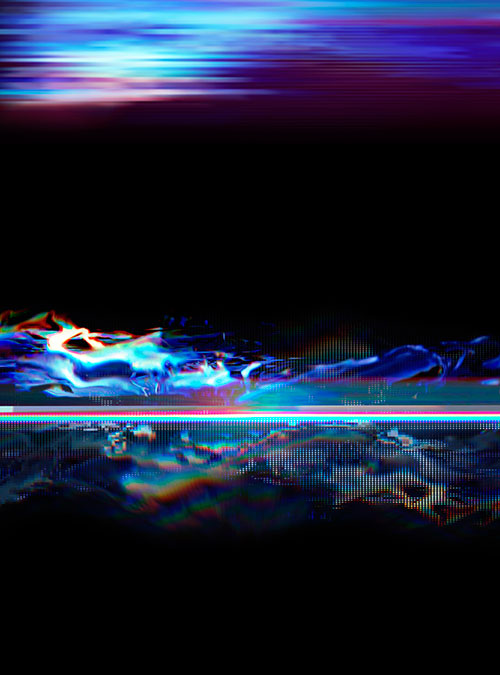 Zoerek
"A N O N Y M O U S _C O D E ": result of digitized experimental images with intentional alternative use of the machines.
Z o e r e k . c o m _D i g i t a l C o n t a m i n a t i o n
Concept design, digital art, performing art, sound design, music, generative visual, programming, fashion design.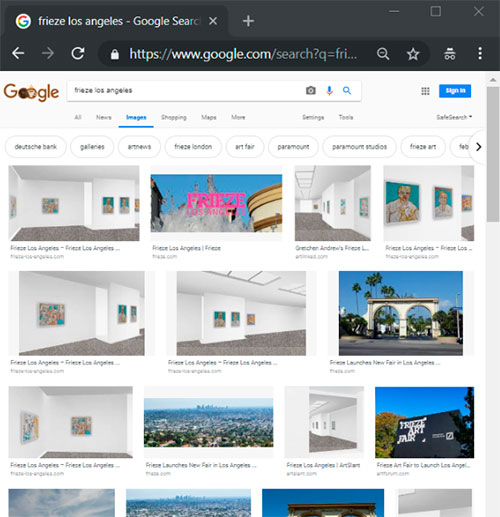 Gretchen Andrew
"Frieze Los Angeles" is a digital performance piece by Gretchen Andrew that occurs live anytime, anywhere, anyone enters "Frieze Los Angeles" into Google. The work consists of digitally constructed images of a fantasy exhibition featuring 13 of Gretchen's own oil paintings installed above frieze-style carpeting.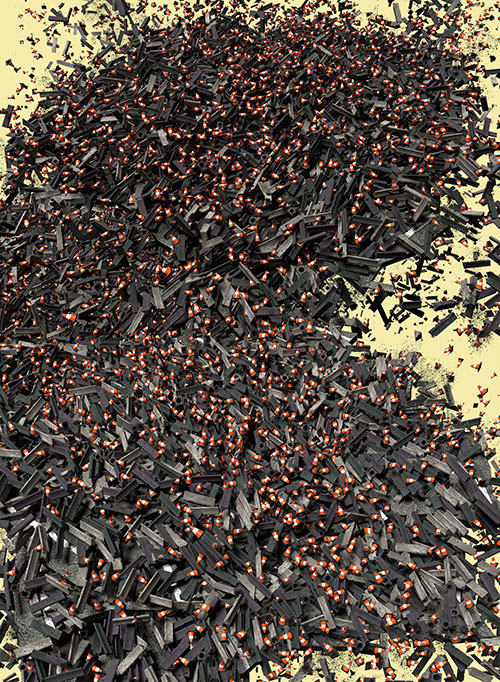 James Kleckner
The government is broken. Democrats, Republicans, Independents, it doesn"t matter. I create digital images and animations using Photoshop, Maya and MASH. My current body of work examines the divide and dysfunction of the social eruption that is happening today.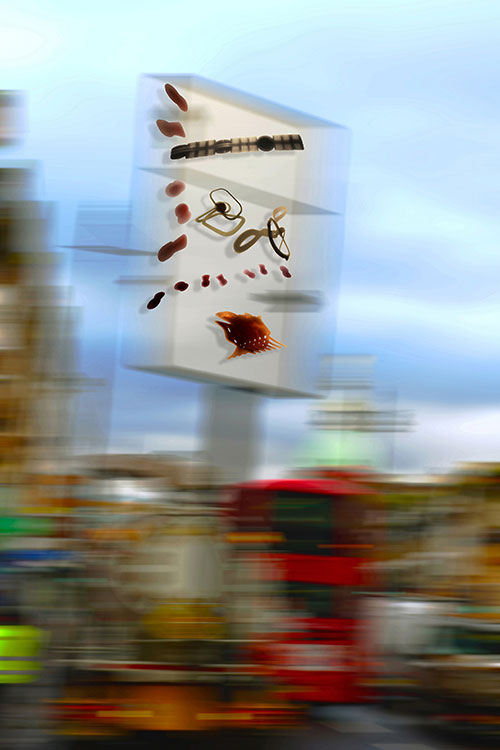 Lesley Bunch
Shadows are fleeting, and in physics, described as "holes in light." Here they are non-verbal language untethered to literal meaning. They are something of our hyper-real world, of the unanchored over-information that we increasingly drift in.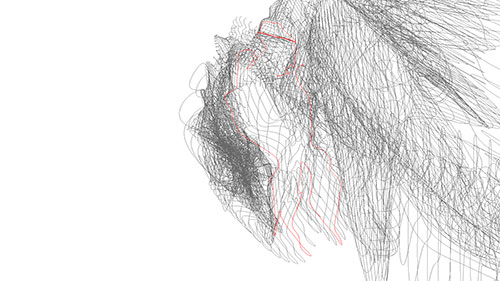 Matthew Attard
The eye drawing coordinates result from the attempts of different individuals who were instructed to try and "draw" a figure during a Life Class by moving their eyes. Through the use of an eye-tracking device, data coordinates were recorded, and later plotted.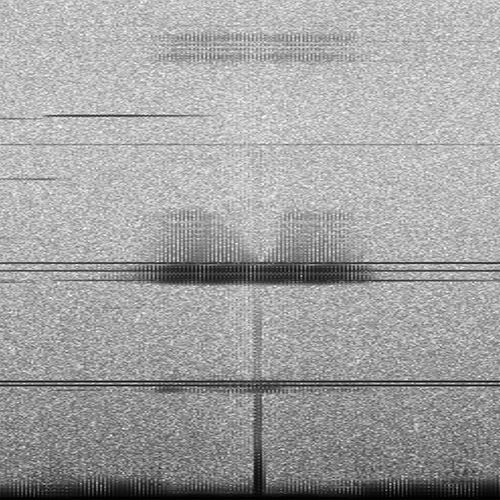 Matthew Meyer
One second of light recorded with a single pixel on a New York City C train. The discrete light sources of the subway, in physical motion and sensitive to variations in the system"s power grid, provide a sympathetic technical subject for my Single Pixel Cameras. These cameras are the first stage in a process that bends light into voltage, voltage into sound, sound into data, data into image to create informationally dense abstract images that describe a scene as measured quantities of light.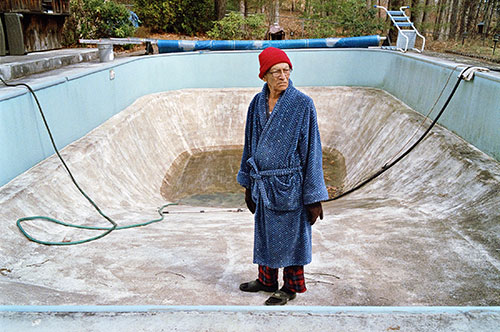 Vikesh Kapoor
My parents, Shailendra and Sarla Kapoor, emigrated from India in 1977, settling in a small town of 10,000 people in rural Pennsylvania. They are one of only few immigrant families in the region. Although they left India for a better life, like many immigrants from the East, the shift from a collectivist nation to an individualistic one led to isolation just as much as it led to freedom.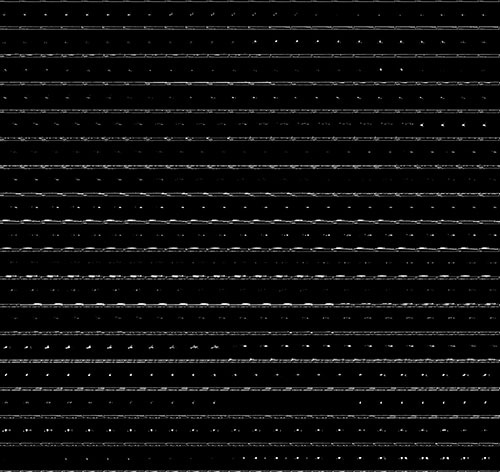 Zach McLane
These images are stills from a video arranged into a grid. The original video was produced in a combination of digital collaging, glitching, and uploading and downloading until forms become illegible. The images are ripped up and pasted back together so that they are entirely unrecognizable. I have then reorganized them into grids. Each row shows 24 frames, one second of time.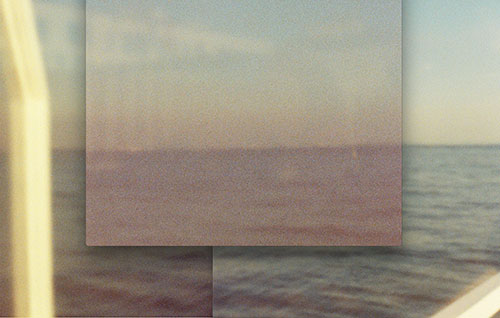 Field Garthwaite
"Other Peoples Garbage" digital output will mirror the original aesthetic origins and purpose of images that are being recycled and given new life. It will be marketing content on feeds and platforms where art has little place or purpose, as the fundamentals of these platforms are designed for marketers, governments, capturing and holding attention and deriving data outputs.